ah, winters!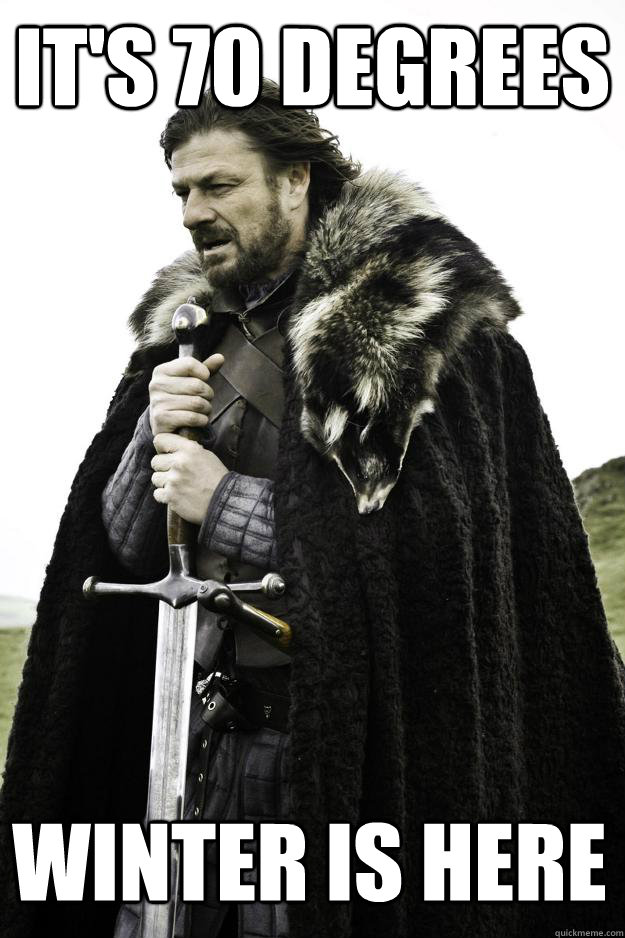 For us Karachiites,  a time duration comprising of three consecutive no-sweat afternoons is equivalent to spending a month in Siberia. (Ok, I have been exaggerating here)
But its good to be utilizing your blankets, jackets, cold tablets and consuming extra tea and coffee in the name of winters.
Right now, i am cuddled in my blanket on my bed, typing off while a gigantic mug of coffee steams on the side table. Dad was having peanuts while watching TV (another activity to spend a wintery evening) and on every bed, every chair in the living room you can find a shawl, a hoodie or a cap.
Winter is here…. no matter for how little time, but its here any ways.
and I am gonna leave you a wintery song… none other than one of my favorite bands…. Anathema.
This entry was posted on Wednesday, December 21st, 2011 at 11:23 pm and is filed under Uncategorized. You can follow any responses to this entry through the RSS 2.0 feed. You can leave a response, or trackback from your own site.